HOME


NEW INFORMATION: Because of the larger-than-expected turnout, our home will no longer suffice for the dessert and hot drinks after the drive. We are meeting at 6pm at Central Pizza, Farmington Avenue in Berlin, CT as an ending location after we complete this drive; where we can all chip in and enjoy pizza and drinks. You will not need to bring your desserts - just your appetite and your letterboxing gear!

Bring your own snack, sandwich etc. to hold you over during the day. Sue & I will bring some hot chocolate in thermoses for the day. Feel free to bring a snack or hot drink to share with the group.

Inclement Weather Policy: Chrissy will announce on the LbNE talk list, and we will post here, the decision to cancel this drive if there is bad weather.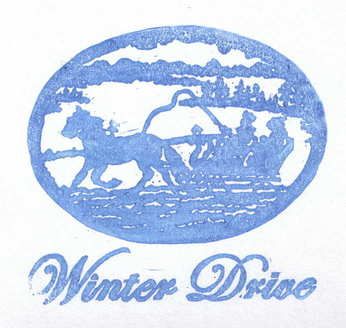 Brian of TeamGreenDragon's Event Stamp!


First Winter Boxing Drive

Sunday, January 16, 2005
Meet 9am
Westfield Shopping Plaza
Main entrance to JC Penney's
Meriden, CT

Click here for Directions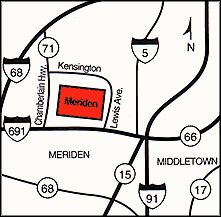 NEW INFO: Park your vehicles in front of the main entrance to JC Penney's, which is facing the Route 71/Chamberlin Highway entrance. M
eet us there on the sidewalk - right at the main entrance to JC Penney's!


Our Route for the Day:
[so you can join us if you don't meet us in Meriden at 9am]
Please note: the order of boxes within a town may change,
but the order of the towns will stay the same.

Click on the name of the box for it's clues!


Southington:
I-84 RS
Farmington:
Shooting Star
,
Aqueduct
West Hartford:
Jonathan's Dream
,
Would You Like to Swing on a Star?
Simsbury:
Pinchot Sycamore
,
Jeffrey O. Phelps
,
Farmington Valley Greenway North
Suffield:
Winter Gathering
Enfield
:
Colonel Hazard
,
Enfield Shakers
,
Enfield Town Hall
,
Teen Boxers
,
Guido's
Windsor:
Inland Lobster
Manchester:
Music Makes the World Go 'Round
East Hartford:
Soaring Eagle
,
Pomp Equality
,
Center Cemetery
,
Blue Onion
,
Coins of the Lane
,
Silver Lane
Hartford:
Cedar Hill Cemetery
,
Sharped Dressed Man
,
Mark Twain
,
Travelers Tower
,
Soldiers and Sailors Memorial Arch
Glastonbury:
Fairy Pool
[unless lots of snow!],
Tears of Eunice Stocking
,
Poppy's Riverside Bat House
,
Casey-Girl
Berlin:
Haunted Pumpkin
,
There's A Fungus Among Us!
,
Hartford County Letterbox
Kensington:
Across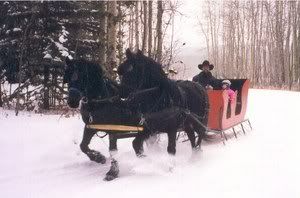 2nd Winter Boxing Drive
Date

: Sunday, February 27
Time:

tba


Place to Meet: Lebanon, CT - home to many drive-by letterboxes.
Watch this page for more details as they become available!

The Lebanon letterboxes for the day are located below.
Click on the letterboxes' name for its clues.
Sunny Days Series
Pioneers in Lebanon
Blue Goose in the Town Pound
Hidden Cemetery Series
Baby 'D' turns 2
Red Brick Meeting House
It's Tymfurkoffi!
Local Heroes
A Night on Lebanon Green
My First Love
Pot O' Gold
Lebanon Loop Series
Bear Tracks
The Castle Scovell Series
Gray of Liberty Hill
Lebanon Lions Soccer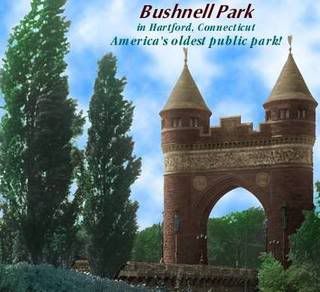 Spring into April Drive


Date

: Saturday, April 30, 2005
Time:

9am


Place to Meet: Cotton Hollow Preserve, Main Street/Route 17, South Glastonbury

Click here for Mapquest Map
What: Spring Into April Drive – put together by Wild Rover, MayEve and RTRW (for Krusty Krab's 6th birthday)
When: Begin at 9:00 AM on Saturday, April 30, 2005; lunch at RTRW's house; more boxing in Hartford; finish
Where: Begin at the Cotton Hollow Preserve in South Glastonbury (Main Street/Rt. 17).
Why: To "Get out there and box!!!" Also, 14+ new boxes will debut on the Drive!!! Plus the Event Stamp by RTRW.
How: Start with the House Of Mouse Series (7 new boxes), and finish with the Bushnell Park Series (6 new boxes).
Who: Hope you can all join us. The more the merrier !!!
Note: An agenda of boxes and a map of their locations will be available in advance by writing to Wild Rover (connlawyer@comcast.net) or to MayEve (MayEve511@yajhoo.com). You can also call Wild Rover (Bill@860-930-5995) if you want to join en route and he will tell you where the group is. Clues to the new boxes will be available at the drive only, however, so that they truly will debut AT the Drive. Thank you for your consideration. ---Wild Rover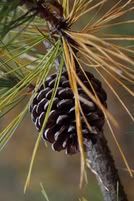 All material contained herewith
has been copyrighted by
Pinecone Productions